WHY HIRE WEIER

LAW

?
When you are injured, the last thing you want to worry about are insurance claims, medical bills, and property damage. Our injury attorneys and staff are here to help so that you can focus on healing. We are devoted to handling any disputes that might arise from your case to ensure you are receiving the best possible settlement.
You Cannot Rely on Your Insurance
Unfortunately, even after you are injured, your insurance company does not have your best interests in mind. Don't let an insurance company take advantage of you while you are injured and vulnerable. Don't be pressured into accepting a low settlement offer. A WEIERLAW Injury Attorney knows you are worth more and is determined to "do the right thing, always," which is our goal every day.
We Are Dependable
You will benefit from our team of specialists. Why should you expect one paralegal to be good at everything? Your WEIERLAW team is made up of specialized paralegals who are exceptional in their field. You will receive dependable, expert assistance by a comprehensive team.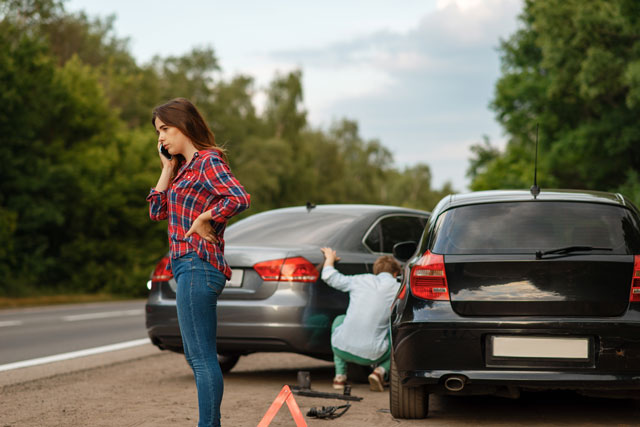 What to do after an accident?
We will ensure you get the answers you need to understand the process. Your emotional state and the security of your family should be the focus after an accident. When you enlist the help of WEIERLAW Injury attorneys, you receive the support you need on a professional and personal level.  
OUR PROMISE TO YOU

We understand that injury accidents impact your physical, emotional, and social life. In a matter of seconds, you are not able to function like you used to, or you are not able to experience your favorite hobbies anymore. The dramatic changes in your life are not easy to adapt to, either. That is why we promise to protect your rights and alleviate as many stressors as possible throughout the settlement process so that you can focus on your healing.
Frequently Asked Questions
Still have not answered all your questions?
Below are common FAQ's. If we have not answered your question below, please submit an email and our customer service team will get back to you as soon as possible.
Do not hesitate to schedule a free consultation for more direct advice.
1. Why do I need a WEIERLAW attorney?
Insurance adjusters are trained and skilled negotiators. Their job is to close claims as quickly and inexpensively as possible.
That means they are trying to pay out the least amount of money possible on your claim. They are working for their employer's best interest – not yours.
An experienced attorney, on the other hand, is working for you. They understand your rights, and can evaluate all the available insurance coverages and benefits. They also have the experience and tools to properly value your claim and present it to the insurance company.
Your attorney will handle every aspect of processing your claim to reach the fair settlement you deserve, so you can focus on your recovery.
2. How much does an attorney cost?
The initial consultation with our office is free.
Our fee is deducted from the settlement proceeds at the resolution of your claim. In most cases, we use a "contingent fee" arrangement which sets the fee as a percentage of the total recovery. If there is no recovery, there is no fee.
This method allows the injured person to retain high quality legal counsel without incurring expensive advance payments. Read more on contingent fees here

3. What if I do not want a lawsuit?
Approximately 90% of automobile cases handled by our office are settled without filing a lawsuit. Of the remaining 10%, approximately 90% of those settle prior to arbitration or trial.
A lawsuit is filed only if a satisfactory resolution cannot be reached with the insurance company, and the client is willing to pursue the claim through litigation. At our office, YOU are the only one who can authorize the filing of a lawsuit on your behalf.
5. Who pays my medical bills?
Each case is different. Determining who will pay your medical bills while you are receiving medical care depends on what coverages are available, and what insurance your providers can accept.
Our office communicates between your health care providers and the insurance companies to facilitate timely payment of your bills. When necessary, our office can help arrange alternative financing of medical bills.
Read more – Dealing with an auto accident in Washington State
6. What is the process of a personal injury claim?
Typically, personal injury claims are the result of the negligence of another person. Common sources of personal injury claims include, but are not limited to, the following: Automobile Accidents, Pedestrian Accidents, Defective Product, Medical Malpractice, Slip and Fall. When you are injured in an accident because of another person's actions, you enter the world of insurance claims.  In effect, you are thrust into a vast jungle of procedures, laws, regulations, and processes that are typically very confusing and overwhelming.  If you have never navigated the maze of the the claims resolution process, your best option would be to enlist the assistance of an experienced tour guide – a good Injury Attorney. Learn more about our process of a personal injury claim.