WHY YOU SHOULD HIRE WEIER
LAW
WEIERLAW is there to help you through handling your insurance claim so you can focus on healing and recovering. An insurance adjuster has an advantage over you if you don't have representation and they will close your case for less than it is worth. With a WEIERLAW Injury Attorney, you can be sure that you are protected from insurance companies that do not have your best interest in mind. Then you have more time to focus on the healing process.
5 reasons to hire a WEIERLAW Injury Attorney in Washington State

1. WEIERLAW will complete a comprehensive investigation
2. WEIERLAW can recommend high quality medical provider if you need help finding one
3. WEIERLAW prepares a complete case value analysis
4. WEIERLAW is a recognized industry leader in customer service
5. WEIERLAW only charges a fee if you receive compensation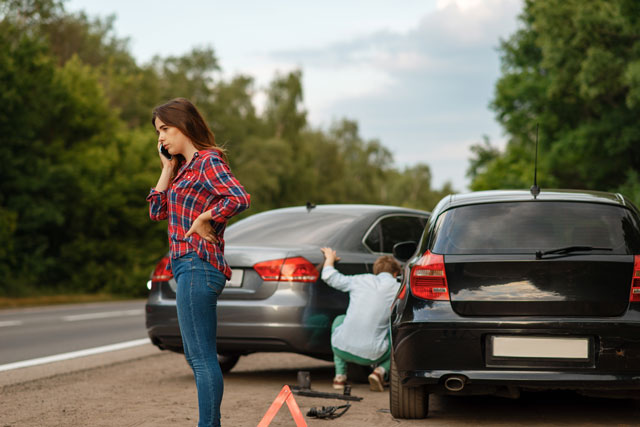 What do after an accident
After you are in an accident, the complicated insurance claim process begins. You are confronted by unfamiliar procedures, laws, and regulations that are stressful. When you enlist the help of a WEIERLAW Injury Attorney,  we will provide you with a basic understanding of insurance claims, the laws governing your type of claim, as well as recommendations for your success.
FREE PRINTABLE PAMPHLET!
Download our free tri-fold pamphlet you can print, fold, and keep in your car.  Carry the important details you'll need to remember if you're in the unfortunate event of an auto accident.
FINDING AND HIRING A WEIERLAW INJURY ATTORNEY
Save the headaches and give us a call for a free consultation. Our lawyers are committed, experienced, and ready to help you.
Learn more about our Process of a Personal Injury Claim
Frequently Asked Questions

What do I do if I am involved in an auto accident?
First, stop and do not leave the scene of the accident. If anyone is injured, call 911. Take notes and photos of the scene to help your insurer. Exchange information with other parties involved in the accident. If you are injured, call an attorney. Learn more about dealing with an auto accident in Washington State
Why do I need a WEIERLAW attorney if I am injured in an auto accident? 
WEIERLAW can handle your recovery concerns, such as monitoring medical expenses, managing medical bill payment, and helping you find trained medical experts. WEIERLAW will also gather the records needed to develop a settlement proposal and enter into case negotiations on your behalf. Learn more about Our Process of a Personal Injury Claim.
How much is my personal injury case worth?
No two personal injury cases are the same. Even similar cases have different circumstances and details. WEIERLAW will be able to determine a case value and develop a settlement proposal that considers the unique factors and circumstances of your case.
If I have been involved in an accident, when should I call a WEIERLAW injury attorney?
If you have been injured, call an attorney as soon as it is safe to do so.